FROM THE DUCKDAO AND CHIPSTARS TEAM TO THE WORLD!

For the first time DuckDAO and Chipstars are working together to host a series of featured tournaments! Each tournament will be an opportunity to win numerous lucrative prizes and rewards, and will be playable on the Chipstars platform.
Everybody's a winner, so get on your mobile or PC device as soon as possible to get started!, The fun starts on May 17th, so make sure to follow us and, sign-up on our website to and become a part of what will be an unforgettable adventure.
Tournaments will occur every day from Monday, May 17th to Sunday, June 6th. Welcome to the Duck World Poker Tournament Series.
HIGHLIGHTS
# of Events: 10+
Total Prize Pool: $44 444
Duration: May 17th - June 6th
Buy-in Range: free up to $82.50
Main Events: $25,000 GTD
Satellites and Freerolls daily
There are three phases of each satellite tournament (as seen below). Buy-ins for tournaments will start at just $5.50. Plus, don't miss the $25K GTD Main Event on June 6th!
Winners of satellite tournaments are awarded with tickets only (not with money).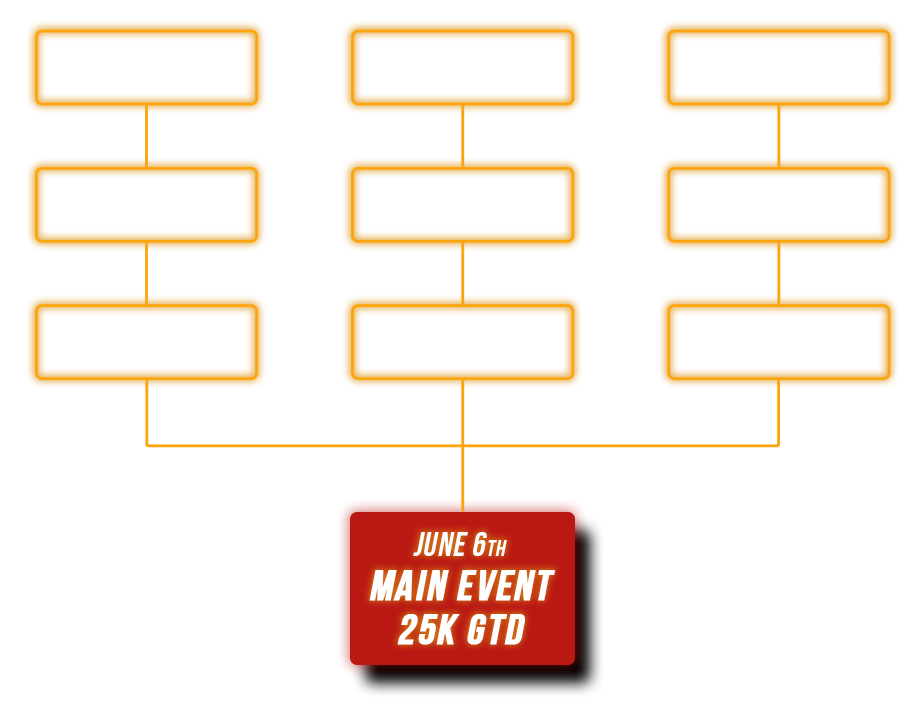 Join the Duck World Series at any stage!
We'll be having a freeroll tournament every day, but you can join Duck World Series at any stage with a buy-in for as little as $5,50. You can also join the Main Event with a $82.50 buy-in.
Check out the weekly schedule below:
The first four days of our three-week tournament schedule involve lighter games starting in the mornings and will continue to warm up as the days go on.


After the initial warm-up, things will start to get a bit more serious. Fridays and Saturdays are the periods of the week when everyone wants to have fun and participate in something bigger. That means we expect many more people to join, so you won't want to miss out on what we have prepared for these days!


At the end of the week comes the best day to play - Sunday. Playing on Sunday's offer opportunities to earn more money and tickets for Main Event.Signing-up should be a no brainer! So make sure to register as quickly as possible, and get ready for some amazing prizes that will be available on Sundays!


Finally, for icing on the cake, we'll be having the $25K GTD Main Event on June 6th! This is the main event, and our grand finale for the Duck World Series, so we hope that all of you will attend the event.

May the best players
win!