SPIN TOURNAMENTS
What are Spin&Go Tournaments?
Spins are fast 3-max players Sit&Go tournaments, where the prize pool is determined by a random multiplier, and the players do not know the amount of the prize before the tournament starts.

No matter what number of players you set for a Spin & Go tournament, a tournament for three players will be created. Thanks to the possibility of winning a big jackpot in a fast 3 player tournament, these games attract many casual players looking for some excitement. Classic version has three minute blinds and a starting stack of 500 chips.

Select desired tournament with desired buy-in and wait till all of the three players are checked for the same tournament. (example: buy-in $10.00 – Win up to $20,000).


You have right to choose different currencies like on a picture below, because selecting different currencies you will find different types of buy-ins and entry-fees with multiple winnings: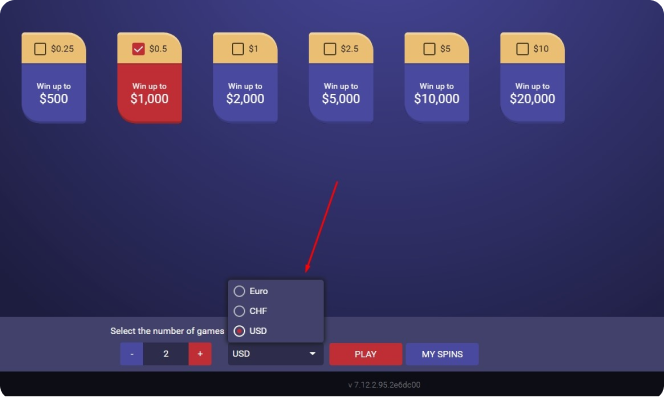 Select My spins and you will be directed to the window where you can see you all of your buy spins and it's statuses: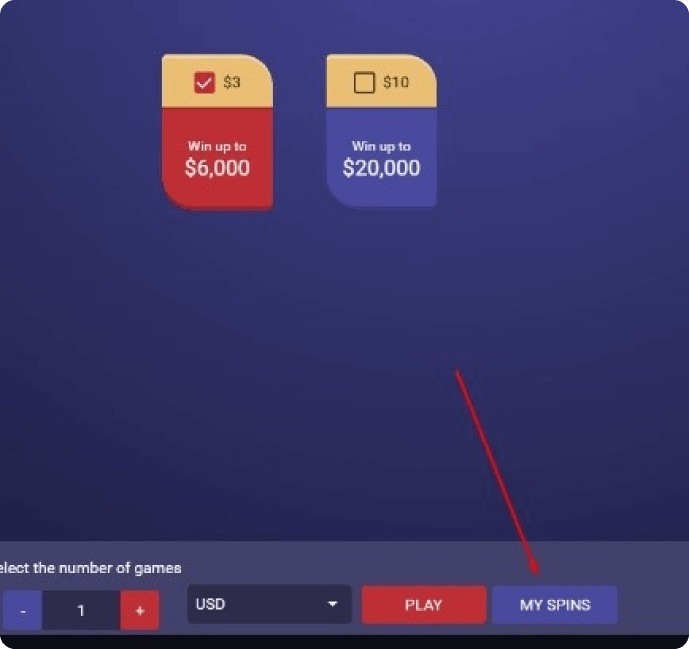 In a My spins (My Tournaments) window are showed all of the selected spins in that moment and the all status of the spin tournaments.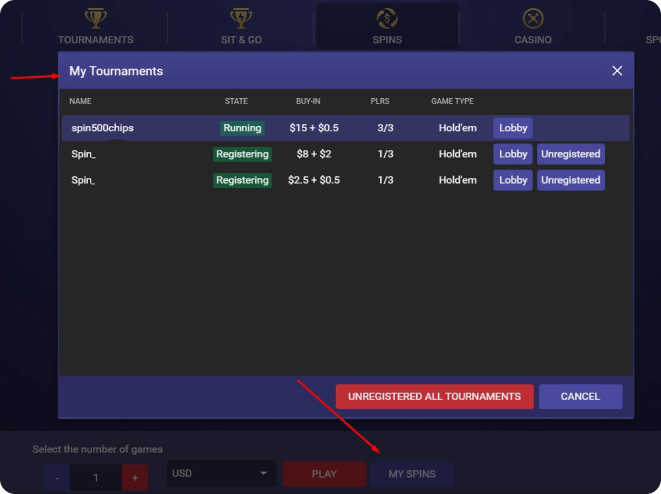 Select the number of games – you can buy-in immediately a multiple tickets for the same spin game, and on that way automatically be prepared for the next round of the selected Spin&Go Tournament.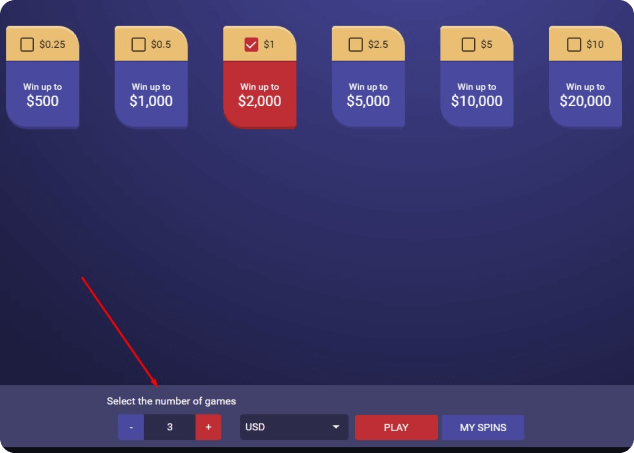 When all of the three players are buy-in the tournament,


The game begins automatically and where the prize pool is determined by a random multiplier: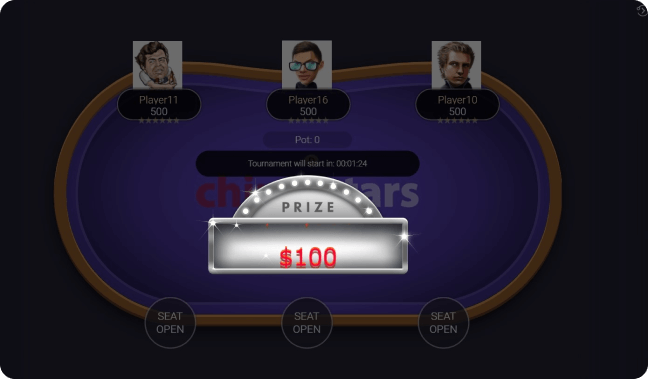 After that, the game starts and the players try to reach the main prize: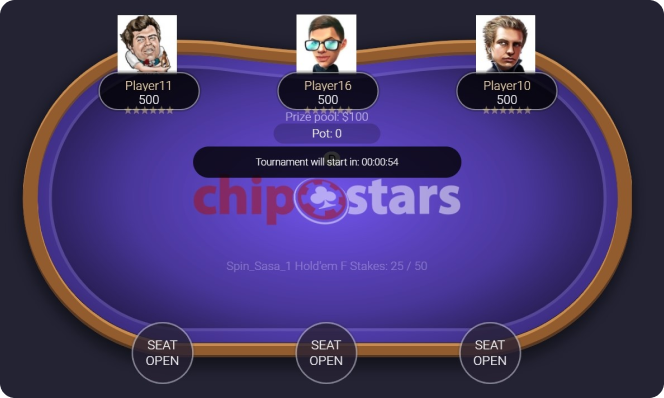 When the game is in the process, players are like with real money, try to save as much as possible chip points to endure and get the 1st place: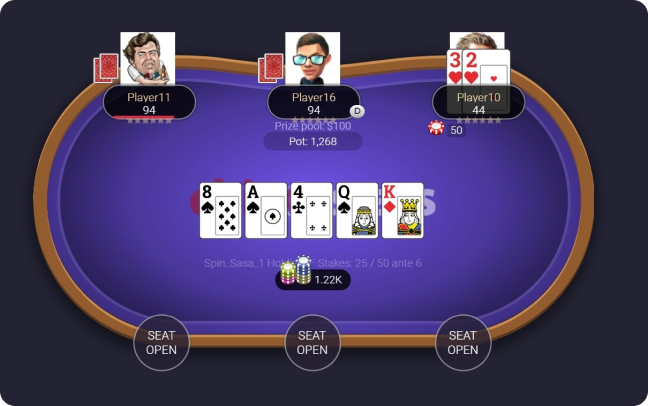 And the finally when other two players are run of the chip points the determined prize is going to the last player that has the most chips at the end